Isidro Albarreal
is a baroque violin and viola player, born in Sevilla. He became very interested in performance practice, what led him to Amsterdam in 2012 to start his studies in Early Music. He studied baroque violin with Sophie Gent and Shunske Sato and he also had the chance of learning chamber music from T. Koopman, A. Bernardini, P. van Heyghen, J. Wentz, M. van Delft and E. López Banzo; baroque viola with J. Rogers; and orchestral playing with S. Kuijken, G. Prandi, P. Dombrecht, R. Levin and R. Egarr. Moreover, he participated in masterclasses with Amandine Beyer, Lucy van Dael, Bojan Cicic, as well as with the teachers from the Juilliard School of New York, Robert Mealy and Cynthia Roberts. Isidro currently plays with such baroque ensembles as Concerto Köln, Orquesta Barroca de Sevilla, Bremer Barockorchester, La Chimera – Eduardo Egüez, Florilegium Musicum, Bach Orchestra of the Netherlands and Amsterdam Corelli Collective, awarding him the opportunity to work with conductors like Enrico Onofri and Riccardo Minasi in prestigious concert halls such as the Muziekgebouw aan't Ij, Concertgebouw van Amsterdam, the Dutch National Opera & Ballet, Teatro de la Maestranza and the chapel of the Royal Palace in Madrid. He has performed in festivals such as the Grachtenfestival Amsterdam, MA Brugge Festival, Utrecht Oude Muziek Festival, Festival Internacional de Arte Sacro of Madrid, Festival de Música Antigua de Sevilla, Festival d'Ambronay, Internationale Händel-Festspiele Göttingen and Innsbrucker Festwochen der Alten Musik, and he is cofounder of the baroque ensemble The Imperfect Pearl. Isidro´s passion for baroque music and composition led him to win the Viktor Kalabis Prize & Prima la musica! Prize in the 3rd edition of Ruzickova Composition Competition 2023 with his piece "El Gorrión".
isidroalbarreal.com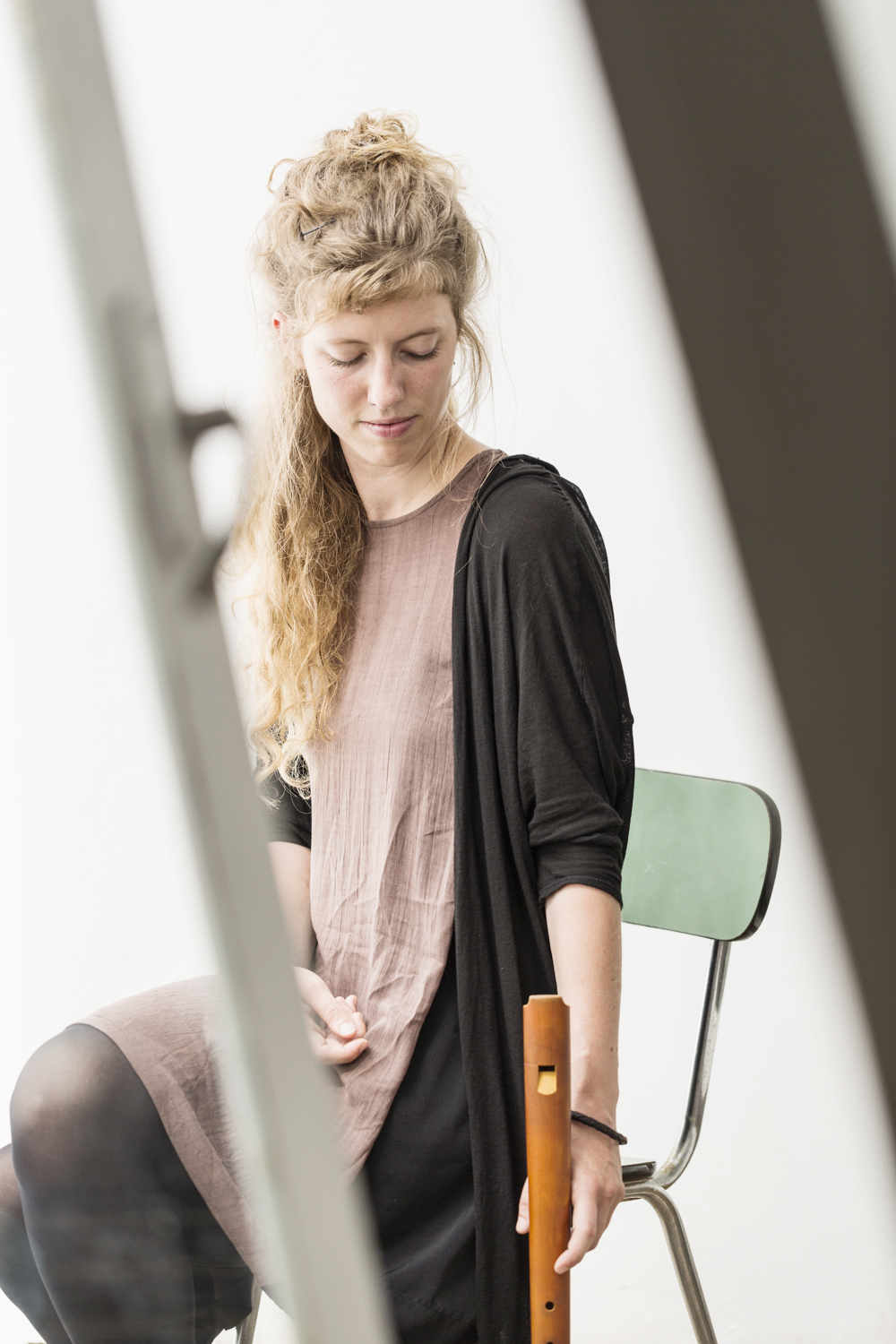 Recorder player
Milena Cord-to-Krax
is specialized in the repertoires of Renaissance and Baroque music. She started playing at the age of six and thanks to Eva Morsbach, her teacher, she didn't stop. Later Milena studied at Seville's conservatory with Bárbara Sela and Vicente Parrilla and graduated in 2015. She received Masterclasses from Dan Laurin, Michael Schneider, Fernando Paz and Wilbert Hazelzet. Incited by V. Parrilla classes, she is especially interested in the creative aspects of early music, most of all in the world of diminution and variation. If she had to pick, her favorite repertoires would be early 15th c. Counterpoint, 16th c. Diminutions, J.S. Bach and French Baroque. Milena is cofounder of the recorder consort
Vox Tremula
with whom she won the First Prize of the
International Early Music Competition in Gijón
(2018), she is cofounder of the Ensemble
The Imperfect Pearl
and founder and director of her project
Musick's Recreation
. In 2016 Milena recorded her arrangement of Bach's Lute Suite 995 for recorder and basso continuo. She also collaborated with other artists and ensembles such as the harpsichordist of the Orquesta barroca de Sevilla Alejandro Casal, Vicente Parrilla and the Orquesta Ciudad de Almería, Musica Prima and in multidisciplinary performances.
judithmilena.com
|
voxtremula.com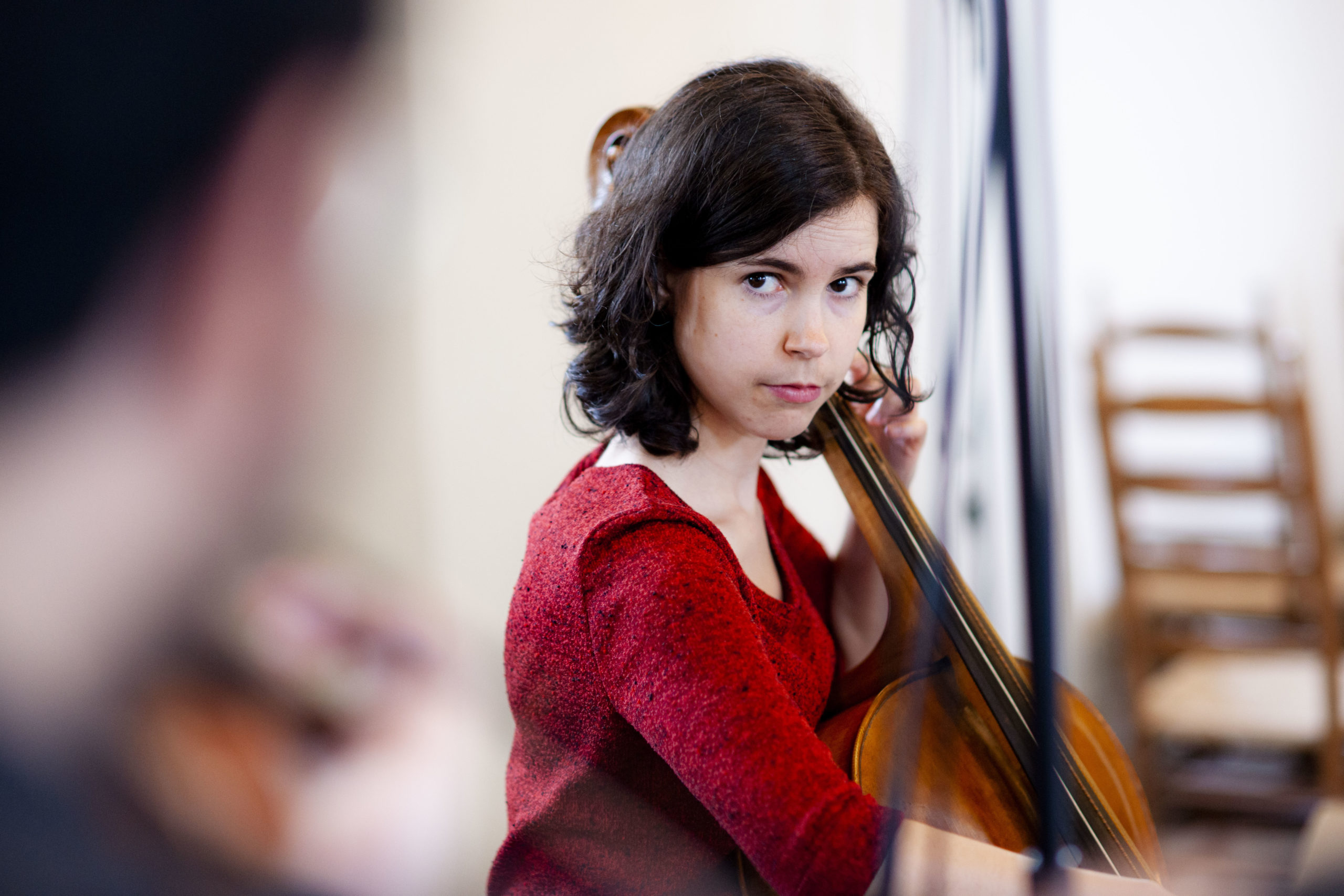 Inés Salinas
specializes in the historically informed performance practice of the cello and viola da gamba. She is founder, member, and manager of ensemble Scaramuccia, with whom she performs regularly in festivals in The Netherlands, Spain, Portugal, and other European countries. With Scaramuccia she was awarded the Audience Prize in the Göttinger Reihe Historischer Musik 2015/2016 competition and got two nominations to the ICMA Awards and six to the Opus Klassik awards for their CD recordings. Besides this, she is co-founder of the recording label and publishing house Snakewood Editions, collaborates with several European orchestras and ensembles, and teaches cello privately. She currently lives in The Hague (The Netherlands). Born in 1985 in Zaragoza (SP), Inés holds Bachelor's and Master's Degrees from The Royal Conservatory of The Hague (NL), where she studied under the guidance of Jaap ter Linden and Lucia Swarts (historical cello) and Mieneke van der Velden (viola da gamba). She has received further advice from inspiring musicians such us Gaetano Nasillo, Hidemi Suzuki, Wieland Kuijken, Christophe Coin, Bruno Cocset, Itziar Atutxa, Rainer Zipperling, Balázs Maté, Enrico Gatti, Olivia Centurioni, and Enrico Onofri.  Inés also obtained a Bachelor's Degree in classical cello at CSMA (Zaragoza, ES), where she studied with Ángel Luis Quintana, Cuarteto Casals, and Cuarteto Quiroga, among others. She is particularly fond of Italian (especially Neapolitan) music of the High Baroque period. She devoted her Master's research to the Neapolitan cello repertoire at the turn of the 18th century, a field which she continues to research, unearthing and performing an amazing repertoire that is not yet widely known and appreciated. Inés has performed with the Britten-Pears Baroque Orchestra (UK) in a project conducted by Christophe Rousset, Orquesta Barroca Conde Duque (ES) conducted by Ángel Sampedro, as well as I Giovani della Montis Regalis 2013 (IT) conducted by Olivia Centurioni, Alessandro de Marchi, and Enrico Onofri. She has performed live for Dutch radio stations Radio 4 and Concertzender and has recorded for the labels Naïve, Ayros, and Snakewood Editions. She plays on a baroque cello made by André Mehler in 2019 after Alessandro Gagliano, Napoli 1704, a viola da gamba made by Matthew Farley in 2017 after Michel Collichon, Paris 1683, and bows by Antonino Airenti and Jerôme Gastaldo.
inessalinas.webs.com
|
scaramucciaensemble.com
|
snakewoodeditions.com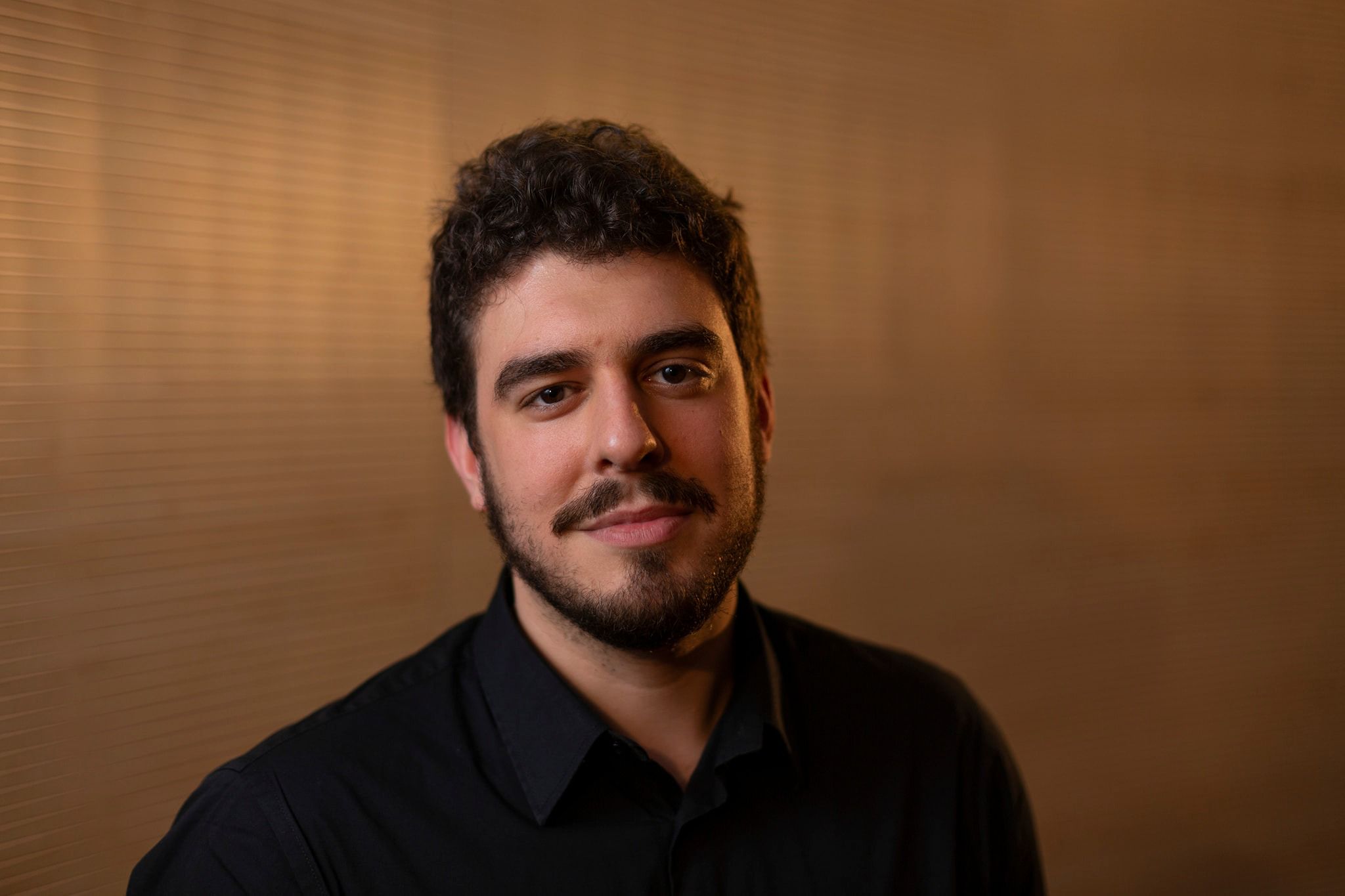 Gabriele Levi studied Organ and Harpsichord at The Royal Conservatory of The Hague, in The Netherlands, with Ton Koopman and Patrick Ayrton. He played as soloist and continuo player in many Festivals all around Europe. He is Vice President and Artist Director of "Clockbeats Orchestra".
He played with: Cecilia Bartoli, Celin Scheen, Philippe Jarousky, Marta Fumagalli, Doron Sherwin, Mauro Borgioni, Raffaele Pe, Giangiacomo Pinardi, Diego Cantalupi, Benedetta Mazzucato, Mark Bennett, Catherine Jones, Gabriele Cassone, Carlo Vistoli, Federico Guglielmo.
Collaborations: Cecilia Bartoli – Les Musiciens du Prince – Concerto Romano, Alessandro Quarta – Universitat Mozarteum Salzburg – Accademia Chigiana in Siena – Urbino Early music Festival – AMUZ, Antwerp – National Centre of Early music in York – Raffaele Pe, La Lira di Orfeo – Accademia degli Erranti – Nuova Orchestra Scarlatti in Napoli – LaBarocca in Milano – Ensemble Locatelli
clockbeatsorchestra.com
|
International Organ Festival 'Giuseppe Bonatti'